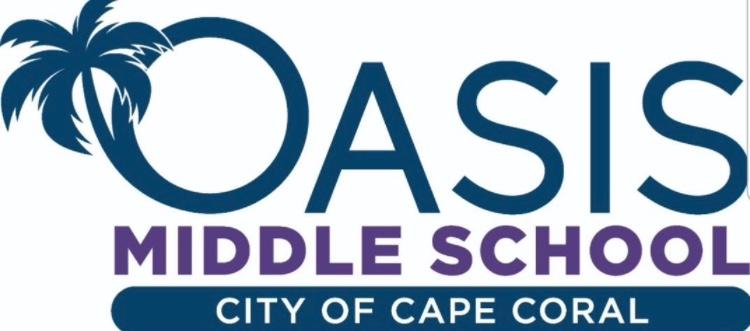 I know some of you are already planning for the next year school year. As you do so, I wanted to be sure you were aware that we have adopted a new logo at Oasis Middle.
The logo attached on our OMS website is the logo we will use as our official Oasis Middle logo. This is the logo to be embroidered on all new uniform shirts. We will also only offer three colors - these colors have not been finalized. Once we determine our vendor(s) and the colors we will offer, we will let you know.
With this logo change, for the upcoming school year, we are allowing students to wear uniform shirts with the previous logo. Families will not be required to change to the new logo until the 2021-2022 school year.
Also, for the 2020-2021 school year, we will be changing our mascot. A formal announcement and reveal of our new mascot will be coming soon!
Stay well!